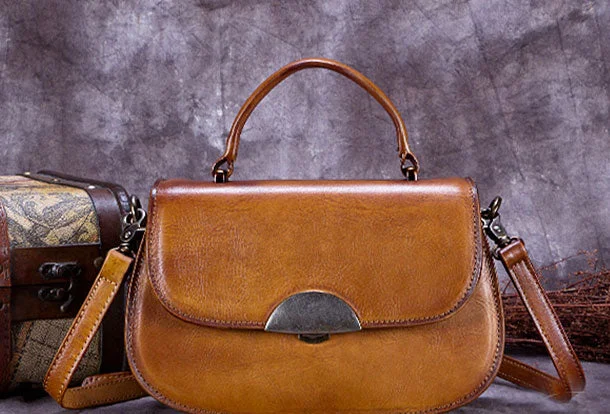 Overview:

Design: Vintage Leather Bag Women Handbag Shoulder Bag
In Stock: 4-5 days For Making
Include: A Shoulder Bag Handbag
Custom: No
Leather: Italian Cowhide
Measures: 24cm x 8cm x 15cm
Weight: 0.78kg
Slots: 1 zip main slot, 1 zip inner slot, 1 inner slot
Accessories(option): None
Style: Vintage Women Leather Shoulder Bag
Very durable (At least 5 Years) and it should last a life time


Note:

Each Item will have very slight variances to the pictured Item, and the consequence is that you can assure that each one is unique.

The actual color of the item may be slightly different from the picture which is only a representation of the item¡¯s style. The monitor used can significantly darken or change the displayed picture of the item, and there may also be some slight differences due to hand-dying process.









We want you to be happy with the products you purchase from us. If something's not right, you can return the product to us within 30 days and we will gladly refund or exchange. Unfortunately, we're unable to provide a refund or exchange without a valid proof of purchase. All gift cards and phone cards are excluded.
You will receive a full refund of the price you paid for the products. We will process the refund due to you as soon as we can and, in any case, within 14 calendar days of the day on which the goods have been returned.
Refunds take 5-7 working days to be credited to your payment card or PayPal account, depending on your card provider. If you're returning the products, all that we ask is that you take reasonable care of them while they are in your possession.