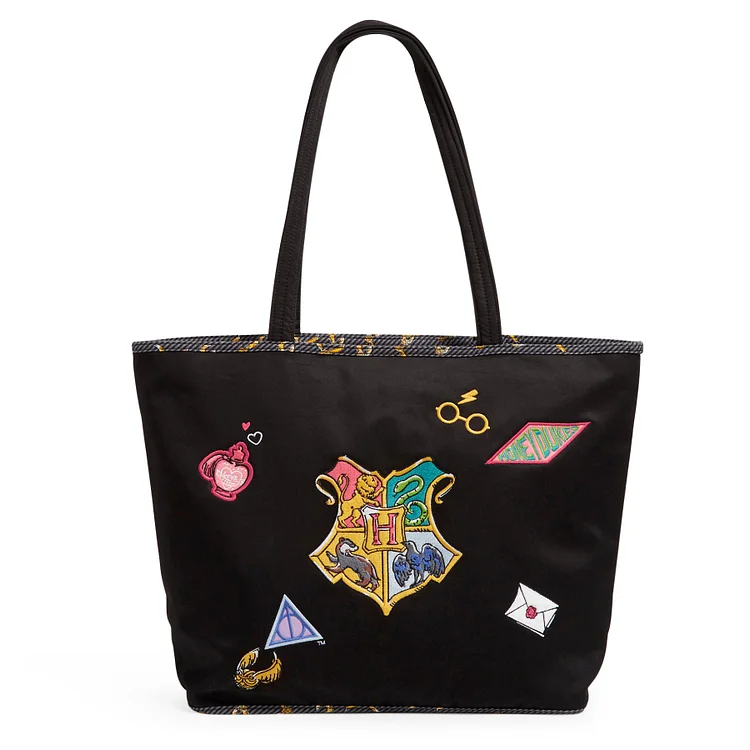 For this captivating collection, we found infinite inspiration in all our most-loved scenes from Harry Potter ... and then added a dash of our own Muggle™ magic. This tote is large enough for the commute to the office with enough pockets to keep your protein bars separate from your pens. The very best feature? This style is made from our Recycled Cotton! Made from 100% cotton, it's everything you know and love about our go-to fabrication — the softness, the comfort, the vibrancy — now crafted with reclaimed fibers.
Consciously crafted from recycled cotton
Embroidered accents
Exterior features a top hidden slip pocket and a wand pocket
Interior features six slip pockets
Zip closure.
We want you to be happy with the products you purchase from us. If something's not right, you can return the product to us within 30 days and we will gladly refund or exchange. Unfortunately, we're unable to provide a refund or exchange without a valid proof of purchase. All gift cards and phone cards are excluded.
You will receive a full refund of the price you paid for the products. We will process the refund due to you as soon as we can and, in any case, within 14 calendar days of the day on which the goods have been returned.
Refunds take 5-7 working days to be credited to your payment card or PayPal account, depending on your card provider. If you're returning the products, all that we ask is that you take reasonable care of them while they are in your possession.